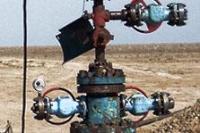 Roxi is pleased to further update the market with news of progress at its flagship BNG asset.
Deep Wells
As previously announced Deep Well A5 was drilled to a depth of 4,442 meters. Unrecovered drilling fluids have blocked the well during preparation for testing but for a brief period of up to two hours at a time the well flowed oil at the rate of 2,000 barrels of oil per day ('bopd') before becoming blocked by the accumulation of unrecovered heavy drilling fluids becoming set in the oil pipe.
The current position is that oil is being recovered intermittently, together with unrecovered drilling fluids, as the well is opened and closed. The continuing presence of the unrecovered heavy drilling fluids blocks the well after a few hours flow and has to date prevented unrestricted flow testing.