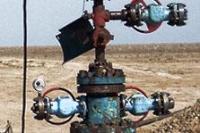 Roxi, the Central Asian oil and gas company with a focus on Kazakhstan, is pleased to further update the market with news of progress at its flagship BNG asset.
Spudding of New Deep Well A6
Roxi is pleased to announce that Deep Well A6 has been spudded. The new deep well is located some 1,200 meters from Deep Well A5 with a planned depth of 5,000 meters targeting deep Carbonate structures in the pre-salt intervals and is expected to reach planned total depth by the end of February 2016.
The well is being drilled for a fixed cost of $8.5 million, using the same rig and contractor as drilled Deep Well A5.
Clive Carver, Chairman said:'Deep Well A6 is the third of our deep wells at BNG and we look forward to updating the market with its progress in due course.'