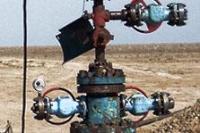 Roxi Petroleum is pleased to further update the market with news of progress at its BNG asset, and in particular progress at its Deep Well A5.
Background
The BNG Contract Area is located in the west of Kazakhstan 40 kilometers southeast of Tengiz on the edge of the Mangistau Oblast, covering an area of 1,561 square kilometers of which 1,376 square kilometers has 3D seismic coverage acquired in 2009 and 2010.
Roxi has a 58.41 per cent interest in the BNG Contract Area.
Deep Well A5
Background
The well was drilled to a total depth of 4,442 meters. Casing was set to a depth of 4,077 meters and the core sampling revealed the existence of a gross oil-bearing interval of at least 105 meters from 4,332 meters to at least 4,437 meters.