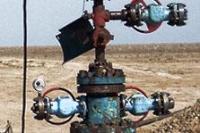 Roxi is pleased to update the market with news of progress concerning the possible sale the Galaz Contract Area in which it holds an interest of 34.22 per cent.
Roxi continues to work with a consortium led by Xinjiang Zhundong Petroleum Technology Co., (Xinjiang Zhundong) a company listed on the Shenzhen Stock Exchange in China, in connection with the potential acquisition of 100% of the Galaz Contract Area (Galaz).
Accordingly the period of exclusivity granted to Xinjiang Zhundong, which expired on 31 January 2015, has been extended to 10 February 2015.