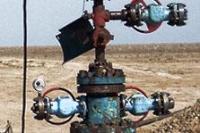 Roxi Petroleum plc, announced the conditional sale of the Company's equity and debt interests in the Galaz Contract Area, the second of the Company's principal assets, for net proceeds of $20.72 million after estimates of associated taxes.
In the event that the price of Brent Crude reaches $60 per barrel by April 28, a further $2.9 million after taxes will become payable to Roxi.
The purchaser is a consortium led by Xinjiang Zhundong Petroleum Technology Co., (Xinjiang Zhundong) a Company listed on the Shenzhen Stock Exchange in China. The sale is conditional inter alia upon the receipt of appropriate Kazakh regulatory clearances, which are expected before the end of April.