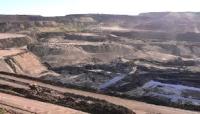 Royal Energy Resources, Inc. has signed a Letter Agreement to acquire the assets and infrastructure of two permitted mines in Northern Appalachia, located on the Ohio River in Meigs County, Ohio and Mason County, West Virginia.
On July 21, 2015, the Company entered into a Letter Agreement with Middle Wilgat LLC and Coal Fields Transports, Inc., affiliates of The Cline Group (collectively, the "Seller"), for the purchase of all of the membership units of Gatling LLC, Gatling Ohio LLC, Meigs Point Dock LLC, Big River Mining LLC, Yellow Bush Mining LLC and Broad Run Dock LLC. Together these entities comprise the "Gatling Mining Complex" situate on an aggregate of 70,000 net acres adjacent to the Ohio River, within 75 miles of existing and operational coal-fired utilities, with an estimated 20 Million tons of cumulative coal burn per annum.
The Agreement provides for an aggregate purchase price of $20 Million, $18.5 Million in cash and $1.5 Million payable in the form of a 2% clean coal royalty. The Company has paid a $250,000 deposit and the entire transaction is scheduled to close on or before October 5, 2015.