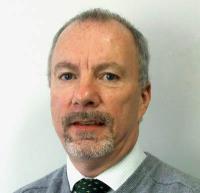 3sun Group has appointed James Smith as general manager for its subsea division, RRC Controls Services.
Mr Smith joins 3sun Group after a 16 year career with Aker Subsea Limited, where he progressed from a service team workshop manager to global infrastructure and equipment manager. Spending time in Malaysia, Brazil and Norway, he was responsible for several expansion projects and is highly skilled in project management, strategic planning and initiating process change.
In the newly-created position, Mr Smith will play an integral part in the growth strategy of RRC, which has recently undergone expansion following a significant investment.
Commenting on his appointment, Mr Smith, said: "I am delighted to have joined the team at RRC Controls Services. I have spent most of my career in the oil and gas industry and believe my experience of driving global projects will allow me to help deliver the company's strategic objectives for long-term growth."