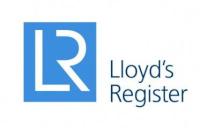 Lloyd's Register Consulting completes prime safety work packages for Aibel on the Vette front end engineering and design contract for the Sevan-type cylindrical FPSO.
Onshore and offshore, oil and gas producers face increasingly complex challenges in the exploration and development of energy resources. Successful execution must consider many variables from safety, technical and financial, to environmental, regulatory, logistics and culture.
The safety contracts provided by Lloyd's Register Consulting for Aibel cover quantitative risk assessments, human factors, LOPA (layers of protection analysis), SIL (functional safety), emergency preparedness, additional computational fluid dynamic studies, and flare studies using simulators to assess the flow dynamics of oil, gas and water in pipes and process equipment.
Project manager for the quantitative risk assessments at Lloyd's Register Consulting, Ingeborg Skjelkvåle Ligaarden, said: "Highly competent teams have been established for these work packages and our cooperation between project teams is extensive." Ligaarden highlighted: "Through our multi-discipline capability we are able to deliver high-value advice and quality safety expertise providing a competitive solution to the client's project."