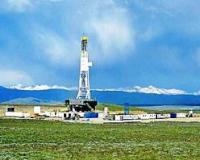 Samson Oil and Gas USA Inc has entered into a contract to acquire a parcel of oil and gas leases, producing oil and gas wells, currently shut-in wells and associated facilities in North Dakota and Montana for a cash price of $16.5 million.
The properties to be acquired produce approximately 720 BOPD from 41 net producing wells.
Netherland Sewell & Associates have estimated that the properties contain Proved Reserves of 8.5 million barrels with a Net Present Value of $84.9 million, as at October 1 2015, the effective date of the transaction.