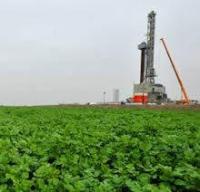 San Leon Energy announces highly positive well test results for Rawicz-12, which the Company expects will form its first commercial gas discovery.
The Rawicz-12 appraisal well, located in south-western Poland, commenced flow testing on 5 February 2015 and has to date flowed at an increasing rate of up to 4.1 mmscf per day. No significant amounts of water have been encountered and gas quality matches expectations. Well productivity, gas production rate and surface flowing pressure continually increased during the long high-rate flow period.
The Company anticipates that an additional three to five wells will be drilled to develop the field, with the second well on Rawicz already in planning and being at no up-front cost to the Company. Gas prices in Poland are amongst the highest in Europe.