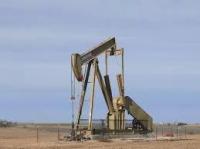 SandRidge Energy, Inc. has appointed Kevin C. Clement to the role of EVP and President of Saltwater Gathering Operations.
Mr. Clement brings 32 years of midstream oil and gas leadership experience, including nine years at SemGroup Corporation, most recently serving as Vice President of SemOperating G.P., L.L.C. and President of SemStream, L.P. and SemGas, L.P. He was previously with Koch Industries for 23 years in the natural gas liquids, refined products, and finance divisions. Additionally, Mr. Clement serves on the Board of Directors at NGL Energy Partners, LP. He holds a BBA in Marketing from Wichita State University.
"I am very excited about joining the SandRidge team," said Kevin Clement, "and look forward to growing the industry leading saltwater operation that SandRidge has built. This is a very impressive, competitive position that SandRidge has developed in this sector."