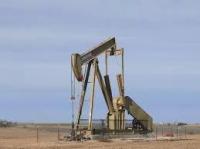 SandRidge Energy, Inc. has appointed Julian Bott as Executive Vice President and Chief Financial Officer of the company. Mr. Bott, who most recently served as Chief Financial Officer at Texas American Resources Company since 2009, assumes the CFO role from Eddie M. LeBlanc, 66, who has served as CFO since July 2013 and has announced his retirement.
'On behalf of the entire SandRidge Energy team, I would like to thank Eddie for his leadership and contributions to our company,' commented James D. Bennett, Chief Executive Officer and President.
Mr. Bott, who will begin his role August 17th, brings to SandRidge more than thirty years of diverse financial experience across the oil and gas and investment banking industries, including as Managing Partner at Kensington Energy Partners (2008-2009), and Principal and Chief Financial Officer at 3DMD Technologies Ltd. (2004-2008). Mr. Bott served in various senior management capacities at TD Securities from 1996 to 2003 and in senior positions in the Energy Group at Bankers Trust Company from 1984-1996. He holds a Bachelor of Arts in Economics from Harvard University and a Master of Business Administration from Rice University and has served on the Board of Directors of EQT Midstream Partners, LP (NYSE: EQM) since May 2012.