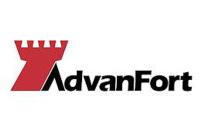 Typecasting can be the curse of many an actor – they become so immersed and associated with one kind of character that the wider audience cannot seemingly accept them in any other role. Away from the bright lights of the film studios, it seems that entire industries can be typecast too – and private maritime security may be suffering just such a problem.
It appears the maritime security industry and armed guards have become completely synonymous. A perception is seemingly developing which sees privately contracted armed security personnel (PCASP) as the only answer being offered by this burgeoning industry.
Their use has been contentious and has led to difficult decisions within in many a parliament and many a shipowner's Board room, but their usage has added security and a degree of confidence where once there was only fear and uncertainty.
The much quoted fact that no vessel, to date, with armed guards on board has been hijacked is a compelling selling point. While it is true that armed guards have been a popular, successful and widely used service, the fact remains that this is simply one small aspect of the capabilities which maritime security can bring to bear. Armed guards are simply a specific form of protection and deterrent against a specific threat – namely Somali pirates.