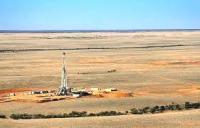 Chairman of Senex Energy Limited advise that Mr Trevor Bourne has accepted the Senex board's invitation to become Chairman, effective from today. At the company's 2014 Annual General Meeting in November, Mr Patten advised his intention to step down from the role after seven years as non-executive director and Chairman. Mr Patten will remain on the board as a non-executive director and will provide continued support during the transition to Mr Bourne as Chairman.
Mr Bourne was appointed a non-executive director of Senex on 1 December 2014. Since joining Senex he has made a significant contribution as non-executive director and the board is pleased he has agreed to become Chairman.
'Mr Bourne's impressive four-decade career in public and private corporations will underpin his successful transition to Senex Chairman, including his 12-year tenure with Origin Energy as a founding director and his current tenure as a director of Caltex Australia and Sydney Water. I am confident that Senex is in very capable hands during this volatile time in the oil and gas sector and as the company continues to pursue longer term growth,' Mr Patten said.