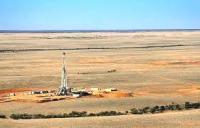 Senex Energy Limited has announced the appointment of Graham Yerbury as Chief Financial Officer.
Graham brings 37 years of experience to Senex from executive and senior finance roles with ASX-listed and multi-national resources and professional services companies. He has a proven track record as Chief Financial Officer, most recently with Cardno Limited, and previously with Macarthur Coal Limited and coal seam gas producer Arrow Energy.
Graham's appointment follows the resignation of Andrew Price, who has been appointed Chief Financial Officer of PanAust Limited. Andrew's contribution to Senex as Chief Financial Officer for three years is highly valued and the company wishes him every success in the future. Andrew leaves Senex in early August 2015.
Graham offers extensive knowledge and skills in corporate finance, governance, external affairs and business improvement. He spent eight years with BP in the United Kingdom and United States, in senior finance positions for the exploration and production business unit, and six years with ARCO pre-merger with BP. Graham is a Chartered Accountant and holds a Bachelor of Commerce from the University of Queensland, and Master of Business Management from the Queensland University of Technology. Vertimo paslaugas internetu už gerą kainą siūlo vertimų biuras Lingvobalt Graham is expected to join Senex in late October 2015.