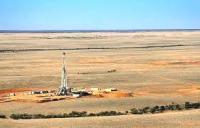 Senex Energy Limited has established an $80 million unsecured three year debt facility for general corporate purposes.
The new unsecured facility with Westpac Banking Corporation provides Senex with financial flexibility and further strengthens the Company's liquidity profile. The multi-currency facility has a three year term, contains appropriate and non-restrictive covenants, and was obtained through a competitive process resulting in attractive terms and pricing.
Senex Managing Director Ian Davies said the Company would continue to manage its balance sheet conservatively and has no requirement to draw down on the facility.
'The implementation of this facility, combined with our material cash position and recently implemented hedging program, ensures that Senex has significant available liquidity and a strong financial position leading into FY16.