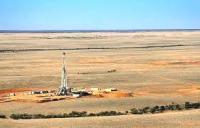 Senex Energy Ltd., a Brisbane-based oil and gas exploration company, provided its monthly drilling report on its upstream assets in Australia.
Spitfire-7 oil appraisal well (PPL 258: Senex 60 percent and operator, Beach Energy 40 percent) Spitfire-7 is an appraisal well evaluating the extent of the Birkhead reservoir at the Spitfire oil field in South Australia's Cooper Basin. The well reached a total depth of 5,994 feet (1,827 meters) Sept. 3 and the result was on prognosis, confirming the western extension of the field with 21.6 feet (6.6 meters) of net pay in the mid-Birkhead.
The joint venture has cased and suspended Spitfire-7 and expects to bring the well online in November. Senex is continuing to evaluate new leads and prospects located in the western flank region, with the results of the wells drilled to date in FY16, Spitfire-7 and Fulcrum-1, assisting with the ongoing regional model analysis. Further drilling will be undertaken in line with Senex's continued disciplined approach to capital allocation.