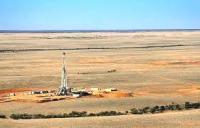 Senex Energy Limited has entered into a series of oil price hedges for the 2016 financial year.
The oil price hedging program provides revenue protection over one million barrels of oil sales in FY16 through a combination of put options and collars. The hedged volume of one million barrels of oil approximates FY16 expected production from existing well stock1
These facilities have the effect of guaranteeing Brent oil floor prices over the twelve month period, and are cost effective. The total premium payable for this protection is US$1.7 million.