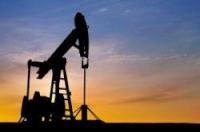 Gulf Keystone Petroleum Limited provides an update on the Company's operations at Shaikan, its key producing asset.
The Company is pleased to announce that the existing Shaikan production facilities ("PF-1" and "PF-2") are now producing from seven wells with Shaikan-8 expected to come online in January 2015. Total daily production has been gradually increasing since early December 2014, reaching the Company's 40,000 gross barrels of oil per day target on 27 December.
On 29 December, a record number of 354 trucks were loaded at PF-1 and PF-2 with nearly 58,000 gross barrels of Shaikan crude sent by truck to the Turkish coast for further export sale.
On 24 December, the Company spudded Shaikan-11, an additional producer, which will be tied to PF-2 through the 11 km flowline, already in place.