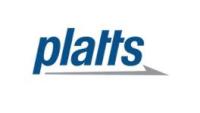 Oil production from key shale formations in North Dakota and Texas increased marginally in June versus May, according to Bentek Energy, an analytics and forecasting unit of Platts, a leading global provider of energy, petrochemicals, metals and agriculture information.
Oil production from the Eagle Ford shale basin in Texas remained strong in June, jumping 18,000 barrels per day (b/d), or less than 1%, vs May, the latest analysis showed. This marked the fourth consecutive month of production growth, albeit small, since February when production dipped nearly 10,000 b/d month on month. Meanwhile, crude oil production in the North Dakota section of the Bakken shale formation of the Williston Basin remained relatively flat, increasing 6000 barrels b/d, or less than 1% in June vs May.
The average oil production from the South Texas, Eagle Ford basin last month was 1.6 million barrels per day. On a year-over-year basis, that is up almost 240,000 incremental barrels per day, or about 17% higher than June 2014, according to Sami Yahya, Bentek energy analyst. The average crude oil production from the North Dakota section of the Bakken in June was 1.2 million b/d, or up nearly 100,000 b/d from year ago levels.
'It is astonishing to see what producers in the Eagle Ford and Bakken shale basins are accomplishing despite dwindling rig count numbers,' said Yahya. 'Rig count in the Eagle Ford basis decreased by roughly 65% from a year ago, from 233 in June 2014 to the 105 active rigs today. And yet, production is almost a quarter of a million barrels per day more.'