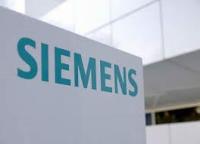 Panda Power Funds and Siemens Energy Inc. dedicated the Panda Temple Power Project in Temple, Texas. This is the first Flex-Plant in commercial operation in Texas. Siemens Energy supplied the natural-gas-fired Combined Cycle Power Plant (CCPP) in consortium with its partner, Bechtel. The multi-shaft plant is a Siemens Flex-Plant configuration, with a gross installed electrical capacity of 758 megawatts (MW).
Flex-Plant CCPPs offer high efficiency and operational flexibility, providing the right solution for any duty service. Innovative design features are incorporated to enable fast start, and fast ramping up and down across a large operating window from low plant turn-down to high plant output with Carbon Monoxide (CO) emissions less than 10 parts-per-million (ppm), and Nitrogen Oxide (NOx) emissions less than 2.0 ppm. The generating station will be able to supply the power needs of approximately 750,000 homes in the Central and North Texas regions.
The natural-gas-fired Panda Temple Flex-Plant plant is located at the South Temple Industrial Park in Temple, Texas. Siemens provided the thermodynamic cycle design and Power Island engineering.