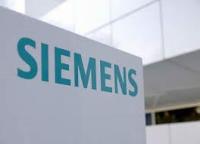 Siemens Energy has received an order to supply six gas turbines, three steam turbines and nine generators for Rabigh 2 IPP combined-cycle power plant in Saudi Arabia. The customer is the Korean construction company Samsung C&T, which is erecting the facility for Al-Mourjan Project Company, a consortium under the direction of the independent power producer ACWA Power.
Following project completion in mid-2017, Rabigh 2 IPP will have an installed electrical generating capacity of 2,060 megawatt to supply Makkah Province with electric power. Including commissioning support services, and a long-term maintenance service agreement the order value for Siemens amounts to approximately USD 590 million.
The project site at Rabigh is located in western Saudi Arabia on the Red Sea, about 150 kilometers north of the port city of Jeddah. Rabigh 2 IPP combined-cycle power plant will comprise three power plant units.