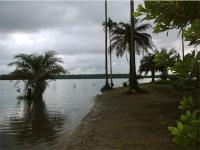 Simba Energy Inc. is pleased to provide shareholders an update on it's current activities on Block 2A in Kenya.
The Company's airborne FTG survey (Full Tensor Gradiometry) commenced daily flights about 10 days ago and is expected to be completed in the next 7-10 days. The program has been expanded somewhat to cover a new and significant target area identified by preliminary FTG results received to date.
The aircraft initially covered the secondary smaller survey area (850kms²) at the southwest boundary of Block 2A in order to investigate the area within the Anza basin. Results to date for the FTG survey in this area have been encouraging.