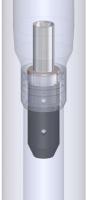 Churchill Drilling Tools, the provider of reliable and easy to use systems for the drilling and completions markets, is celebrating the success of its patented Drift Catcher™ and Mud-Shear Sub which are used to provide simple solutions for everyday drilling issues.
The Drift Catcher™ is marking its 10th anniversary having been run in more than 1,000 wells by more than 60 major operators and all super majors. Meanwhile, the recently introduced Mud-Shear Sub (MSS) has provided an economical and efficient way to optimise mud conditioning for milling operations.
The Drift Catcher™ is an active in-hole drifting solution that eliminates the risks associated with conventional manual drifting methods. Use of the drift catcher is planned in advance and verified from rig data once the drift is pumped down. Successful drifting is confirmed by pressure logs within minutes.