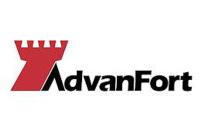 For the third time nearly five years, the Republic of Singapore Navy (RSN) has stepped down from a three-month command of the multi-national Combined Task Force (CTF) 151, after coordinating operations to deter and disrupt maritime organized crime in the Gulf of Aden as part of international counter-piracy efforts.
The fact that there were no successful hijacking incidents in the CTF 151's area of responsibility during Singapore's naval leadership is only part of the story of its success. This is particularly so since—much closer to home—piracy remains a problem in the Strait of Malacca, itself narrow (unlike the vast Indian Ocean), containing thousands of islets, and an outlet for scores of rivers.
Those who know Singapore's history—something we try to cultivate at the AdvanFort Company— remember with awe the country's founding patriot, Lee Kuan Yew, who served as prime minister between 1959 and 1990. The title of one of the books written by this Cambridge-educated peer of other heroes such as South Africa's Nelson Mandela and India's Mahnomen Singh encapsulates Singapore's own contribution to global counter piracy: From Third World to First.