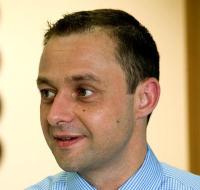 Fisher Offshore has expanded into Singapore as the firm embraces growing demand for its integrated services.
The Aberdeenshire-based company has invested significantly in its lifting, deck machinery, subsea tooling and fluid solutions divisions.
With equipment and personnel already mobilised worldwide, the creation of a new facility in Asia is designed to support rapid response to client requirements in the region.
Fisher Offshore's new operations centre and workshop is situated at Labuan with offices located in the Loyang Offshore Base, at the heart of the island's offshore zone. They will provide the full range of services with support from the team in Scotland.
Managing director Jack Davidson said: "We have an ambitious growth strategy and harnessing opportunities in the Far East is an important part of that. Fisher Offshore has been active in the region for a number of years and, with demand for equipment steadily rising and forecasts for that trend to continue, we are confident now is the time to establish a permanent presence.