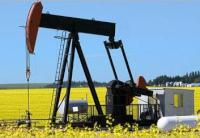 Sintana Energy Inc. has entered into an engagement letter with Canaccord Genuity Corp. on behalf of a syndicate of agents to be formed (the "Agents"), pursuant to which the Agents shall act as agents of the Company on a best efforts basis in connection with the offering of units of the Company ("Units") by way of a short form prospectus (the "Offering").
Each Unit shall consist of one common share of Sintana and one-half of one share purchase warrant, with each whole such share purchase warrant entitling the holder to acquire one additional common share of the Company for a period of 12 months from the closing of the Offering. The price of the Units (the "Offering Price") will be determined in the context of the market.
The Offering is expected to close on or about December 10, 2014 and is subject to the Company receiving all necessary regulatory approvals, including the approval of the TSX Venture Exchange.