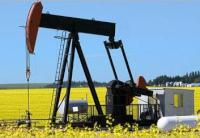 Sintana Energy Inc. says that Patriot Energy Sucursal Colombia, wholly owned by the Company, has received notice that ExxonMobil Exploration Colombia Limited has commenced drilling operations for the Manati Blanco-1 well, which is located on the western edge of the 43,158 acres Block VMM-37 in Colombia's Middle Magdalena Basin.
Drilling Operations - Manati Blanco-1:
The Manati Blanco-1 drilling program calls for a vertical well, drilled with Parker Rig 271, which is projected to contact the top of the Lower Tertiary Wedge conventional sandstone formation (Patriot - 100%) at approximately 8,000-9,000 feet. After exiting the Tertiary interval, electric and formation test logs may be run. The well will then continue through multiple unconventional formations (Patriot - 30%), and is projected to reach its target depth of 16,000 feet in 3rd quarter 2015.
Sintana's CEO, Doug Manner, commented,'The commencement of drilling operations at VMM-37 is a major milestone for the Company and its shareholders. The potential presence of volumes of movable oil in one or more of the Manati Blanco-1 target formations would substantially increase the value creation potential of our exploration program.'