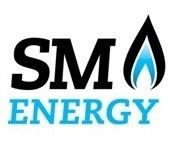 SM Energy Company says that as part of its previously announced leadership transition plan, Anthony J. Best has retired and the Company's Board of Directors appointed Javan (Jay) D. Ottoson as President and Chief Executive Officer of the Company, effective as of February 1, 2015.
Mr. Best will complete his current term as a member of the Board, and does not plan to stand for re-election to the Board of Directors at the Company's 2015 Annual Meeting of Stockholders.
Bill Sullivan, Chairman of SM Energy's Board of Directors, commented, 'On behalf of SM Energy's Board of Directors, I would like to thank Tony for his leadership of the company over the last eight years and wish him the very best in retirement. Two of Tony's many accomplishments were to work effectively with the Board to identify and develop an internal successor for the CEO position and to seamlessly transition the leadership of the company to Jay.