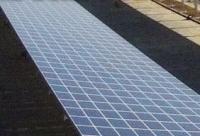 Solar3D, Inc. has appointed Shane Mace to its Board of Directors, effective immediately.
In 2002, Mr. Mace founded Track Utilities, a utility infrastructure development company providing critical electric and telecommunications infrastructure services in the Northwest and Intermountain West. Established among major electric utilities and telecom providers in the region, the Company built a reputation for its ability to offer customers a full suite of aerial telecom, underground telecom, overhead electric, underground electric, joint utility trenching, and directional drilling services.
Prior to founding Track Utilities which he retired from in 2014, Mr. Mace held financial positions at multiple companies serving as Controller and General Manager, before becoming Chief Financial Officer for Masco, Inc.