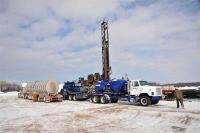 Solo Oil says that the operator of the Kiliwani North (KN) gas field, Aminex plc (Aminex), have advised the partners that the newly constructed gas export pipeline from the Songo Songo processing plant to the KN-1 gas well has been completed to within approximately 20 metres from the KN-1 production well-head.
The KN-1 well, when connected to the export pipeline, is expected to produce at least 20 million cubic feet per day.
Solo announced on 3 February 2014 that it has signed the Asset Purchase Agreement with Aminex plc (Aminex) for the first 6.5% interest in the Kiliwani North Development Licence (KNDL).