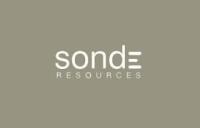 Sonde Resources Corp. says that Journey Energy Partnership has earned four sections (2,560 acres) of mineral rights from Technec Petroleum Ltd (a wholly owned subsidiary of Sonde) by completing terms of a farm-out agreement.
Journey has earned Technec's interest in the following lands: TWP 59 Range W5M Section 34 TWP 60 Range W5M Section 2, 3, and 14
Journey earned this acreage by drilling and completing the 100/10-10-060-14W5M/00 horizontal well. Under the deal terms, Technec has assigned 100% working interest to Journey in the four section parcel in return for a Gross Over-riding Royalty Interest (GORR) in the Technec lands, plus the drilling and completion records from the Journey well.