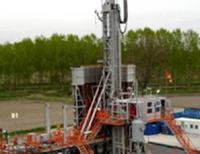 The Company announces its intention to appoint Simon Davies and Gerry Orbell to the Board as Non Executive Directors following the conclusion of the open offer.
Simon Davies has 30 years experience as a financier in the City of London and was previously Executive Chairman of Threadneedle Asset Management. Simon currently owns 7 million shares in the Company (some 2.5% of the issued share capital) and brings key institutional relationships and expertise to evaluate alternative financing options. Gerry Orbell is a petroleum geologist with over 40 years of international experience, including with Premier Oil and Petrofina, and brings an intimate knowledge of Sound Oil's Italian assets. (Note 1)
The Sound Oil plc Board now has the right balance of technical and financial skills to drive the Company forward.