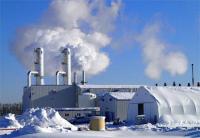 Southern Pacific Resource Corp. has concluded its strategic review process.
On December 11, 2013 Southern Pacific announced the initiation of a strategic review process (SRP) aimed at identifying and considering all strategic and financial alternatives available to the Company.
The SRP was initiated after realization that the original 12 well pairs drilled at the STP-McKay Thermal Project were unlikely to fill the process facility to its design capacity of 12,000 bbl/d and that additional workovers on the existing pairs as well as the addition of new well pairs would likely be required.
RBC Capital Markets were retained as a strategic advisor to Southern Pacific's Board of Directors throughout the SRP. In March 2014, as part of the SRP, the Company completed the addition of a new first lien debt facility, replacing the then existing facility which improved Southern Pacific's current liquidity.