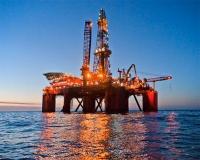 Lundin Petroleum AB, through its wholly owned subsidiary Lundin Norway AS, is pleased to announce that the appraisal drilling and testing of the well 16/1-18 on the Edvard Grieg field in the North Sea sector of the Norwegian Continental shelf has been successfully completed.
The Edvard Grieg field was discovered by well 16/1-8 drilled in 2007. The appraisal well 16/1-18 was drilled 2.4 kilometres east of the Edvard Grieg production platform.
The objective of the well was to appraise the reservoir properties in the south eastern part of the Edvard Grieg field in order to optimise the drainage strategy and drilling of production wells in this part of the field.
The well encountered approximately 62 metres of oil bearing conglomeratic sandstone sequence dated late Upper Jurassic. The reservoir sequence was cored and an extensive logging programme was acquired. Good reservoir quality was established in the upper 43 metres and moderate reservoir quality in the lower 19 metres of the oil bearing zone. An oil down-to situation was established.
A production test (DST) was carried out in a 13 metre perforation interval in the lowest part of the oil bearing zone. The test yielded over 800 barrels of oil per day through a 28/64 inch choke, demonstrating good permeability and good vertical communication across the entire 62 metres oil zone. The upper part of the reservoir with the best reservoir quality was planned to be perforated and tested in a comingled test with the lower zone, but this was cancelled due to operational issues. Nevertheless, a mini-DST in the upper oil bearing zone confirmed good quality reservoir properties.