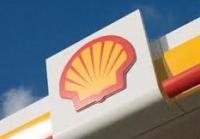 Royal Dutch Shell plc says that its recommended combination with BG Group plc ('BG') has received unconditional merger clearance from the Chinese Ministry of Commerce ('MOFCOM'). Following previously announced approvals in Brazil, the EU and Australia, MOFCOM clearance marks the final pre-conditional approval required for the combination.
'We're grateful to MOFCOM for its thorough and professional review of the recommended combination, and I am delighted we now have all the pre-conditional approvals needed to move to the next important phase,' said Shell CEO Ben van Beurden. 'This is a strategic deal that will make Shell a more profitable and resilient company in a world where oil and gas prices could remain lower for some time. We will now seek approval from both sets of shareholders as we move towards deal completion in early 2016.
It is intended to publish shareholder documentation as soon as possible.
The pre-conditions and conditions to the combination are set out in the 8 April deal announcement.