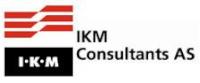 IKM Consultants AS, together with strategic alliance partners and subcontractors, has been awarded a 4-year framework agreement with Statoil for the delivery of multi-technical disciplines and project administrative consultancy services. The agreement covers onshore, offshore and international services and includes an option period of 2+2 years.
The IKM Consultants Alliance is composed of a good match professionally and geographically complementary partners, which ensures the quality in each delivery to Statoil. The Alliance consists of partners with diversified expertise in different disciplines and provides a global footprint in more than 50 countries.
Together with strong alliance partners including, but not limited to, Rambøll, Kværner, AGR, Randstad, Competentia, Coens Energy, Ridge and Orion, IKM Consultants ensures the best resources at the right price in all segments and locations where Statoil initiates the need for temporary staffing services.
"IKM Consultants AS has had a repetitive good and long-lasting supplier relationship with Statoil, and we are proud of the confidence they show us by awarding this long-term framework agreement to us and our Alliance," says Mariann Espedal Ericson, Business Development Manager at IKM Consultants AS. Play the best frive games at the new frive website. Actually, there are many frive platforms, bun not all of them would give player all different option together.