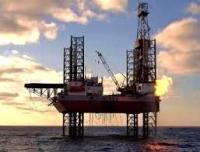 Sterling Resources Ltd. provides an update of its Breagh field reserves and net present value disclosure as at June 30, 2015 as evaluated by RPS Energy Canada Ltd. ('RPS'), the Company's independent reserves evaluator, in their report dated August 20, 2015 prepared in accordance with the standards contained in the Canadian Oil and Gas Evaluation Handbook (the 'Breagh Update Report').
This report has been prepared in light of the changes to the expected future development program and costs since end-2014 and to reflect the important pressure build-up information from the June annual shutdown, and will assist in the Company's ongoing refinancing initiatives.
No update evaluation has been conducted by RPS at this time in relation to Sterling's Cladhan oil field, which is located in a different geographic area of the UK. All dollar amounts in this news release are US dollars.