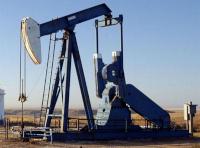 The Directors and management of Strata-X Energy Ltd. says that the Company has closed the private placement as announced on October 19, 2015. The private placement (Placement) consisted of 7,037,500 units (Units) to raise A$563,000 at a price of A$0.08 per unit (Unit).
Each Unit consists of one CDI or common share (with each CDI representing one common share) and one half of one option (Option). Each Option is exercisable into one CDI or common share at an exercise price of A$0.12 until January 31, 2017. The Placement represents approximately 4.2% of the Company's issued capital (pre Placement).
Directors of the Company subscribed for A$469,000 of the total Placement. Shareholder approval has been received for any director participation in the Placement.