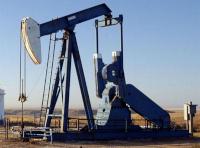 The Directors and management of Strata-X Energy Ltd. are pleased to announce that the Company has closed the private placement as announced on July 29, 2015. The private placement (Placement) consisted of 10,310,250 units (Units) to raise A$824,820 at a price of A$0.08 per unit (Unit).
Each Unit consists of CDI or common share (with each CDI representing one common share) and one half of one option (Option). Each Option is exercisable into one CDI or common share at an exercise price of A$0.12 until January 31, 2017. The Placement represents approximately 6.5% of the Company's issued capital (pre Placement).
Directors, and others, have committed to subscribing for A$575,000 in a subsequent placement on the same terms and conditions, subject to shareholder approval. The aggregate gross proceeds from both placements will be approximately A$1.4 million.