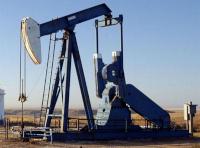 The Directors and management of Strata-X Energy Ltd. are pleased to announce that the Company has received commitments for 15,872,962 CDIs (representing 15,872,962 common shares) to raise A$6.04 million at a price of A$0.38 per CDI (Placement). The Placement represents approximately 13% of the Company's issued capital.
Proceeds from the placement will be used primarily on appraisal programs on Strata-X's three key USA projects and for general corporate purposes.
Commenting on the placement, Ron Prefontaine, Chairman of Strata-X stated, "We are delighted with the support shown for the placement, both from our existing shareholders and new international and domestic institutional and retail shareholders who recognize our significant growth potential and likely near term deliverables. The additional funds will allow us to advance exploration and appraisal programs on our three key USA projects. Assuming all goes to plan, we intend to quickly follow up success with aggressive step-out programs to demonstrate the sizable potential of these projects."