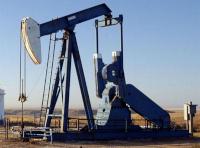 The Directors and management of Strata-X Energy Ltd. are pleased to provide the following operational updates on the Vail and Maverick Oil Projects.
Vail Oil Project The Company has begun mobilizing equipment to the site of the Burkett 5-34HOR well in the Vail Oil Project to carry out a multi-stage stimulation of the well this week and, pending positive results, the well will be set up for production testing.
As announced on October 17, 2013, Strata-X engaged Halliburton for the completion stimulation on Burkett 5-34HOR after conducting a detailed examination of data gathered from (i) the core of the targeted Devonian Lingle formation; (ii) the drilling of the well; and (iii) the breakdown and pressure test conducted after the lateral liner was set. The Burkett 5-34HOR was drilled as a test of the Devonian Lingle formation and reached a measured depth of 6,762 feet, including a 1,824 foot lateral. During the drilling of the well in the targeted Devonian Lingle formation, oil and gas shows were encountered and oil was visible in the drilling mud.