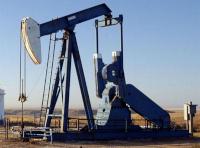 The Directors and management of Strata-X Energy Ltd. provide the following operational updates on its three key USA projects.
Maverick Oil Project
The Company is pleased to announce it has begun to mobilize services and equipment to the recently constructed site of the permitted Cinco Saus Creek #1 well on the Maverick Oil Project in Texas. The mobilization is in anticipation of Unison Drilling, Inc. of Devine, Texas, delivering its rig #11 to the site on or about December 26, 2013, after which drilling operations will commence.
The Cinco Saus Creek #1 is permitted as a vertical test of the targeted Eagle Ford shale in the Maverick Basin. In the Company's assessment, the thick hydrocarbon column within the Eagle Ford shale in and around the Maverick Basin requires a different approach to drilling and completion methods from those currently being utilized in deeper portions of the Eagle Ford shale trend. As such, Strata-X anticipates coring approximately 600 feet of the targeted Eagle Ford shale and Buda formations to better analyze this hydrocarbon column. The information gained from the analysis of the core and well logging is expected to assist the Company in designing the most efficient completion method for the well. A completion stimulation of the Cinco Saus Creek #1 well is anticipated near the end of the first quarter of 2014.