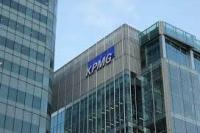 Oil and gas operators will have to approach the challenge of decommissioning in new ways if the goal of maximising economic recovery from the UKCS is to be achieved, according to a report from professional services firm KPMG.
In its Decommissioning Strategy: A New Imperative for E&P Firms report KPMG states that adopting a more strategic approach to decisions regarding late life assets could open up significant new opportunities for operators with key outcomes being breaking the log jam in mature asset sales and the creation of potentially new, end-to-end outsourced decommissioning services.
Challenging economics, deteriorating infrastructure, technical limits on further recovery and regulatory pressure mean that change in the offshore industry in mature provinces, like the North Sea, is inevitable with industry forecasts predicting that the pace and scale of decommissioning activity is set to accelerate.
To date, the industry has often treated decommissioning as a technical and cost challenge with much of the discussion revolving around supplier capacity, tax relief, safety and environmental issues. KPMG believes that the decommissioning decisions that operators will make are as important as choices about major development projects and exploration and must take account of factors including asset portfolios, value realisation, business models, and relationships with partners and suppliers.