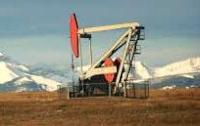 Strategic Oil & Gas Ltd. is pleased to provide the following operations update.
MUSKEG STACK UPDATE
The Company's latest Muskeg Stack well (10-24) was drilled in March 2014 with 1,438 metres of horizontal section and a 15 stage completion program. The well has been tied in and producing for 52 days with initial rates well over the Company's Muskeg type curve. Initial rates for the Muskeg Stack well 10-24 are: IP30: 560 boe/d and IP52: 509 boe/d. The well has produced approximately 26,500 boe (60% oil) in less than two months.
The Company has initiated its summer drilling program in the Marlowe core area, spudding the first well 11-24 last week and intends to drill a total of 5-6 Muskeg Stack horizontal wells prior to the end of the year as a part of its 2014 capital program.