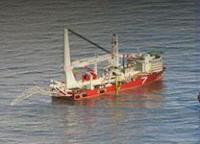 Subsea 7 S.A. has decided to take an action to facilitate use of its vessels for energy development related projects executed in US waters. The action is designed to enable the Company to meet requirements applicable to non-US companies operating vessels in US waters.
Included within these requirements is that the Company's Board of Directors, which has ultimate control over these vessels, cannot, under any circumstances, be itself controlled by a majority of US citizens. Consequently Subsea 7 S.A., given the current quorum rules in the Company's Articles of Incorporation which set the minimum quorum of the Board at four, is required to reduce the number of US Directors from three to one.
In light of the Company's current governance structure and the composition of its Board of Directors, the Company announced today that two of its Directors, Mr Robert Long and Mr Allen Stevens, who are both US citizens, have agreed to stand down as Directors of the Board and have resigned with immediate effect.