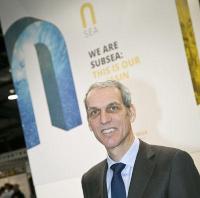 N-Sea has utilised the world's first wet repair habitat to complete an in-situ subsea cable repair.
The habitat was developed by Moyle Interconnector Ltd as part of the seabed repair project, with ESB International the owner's engineer for the project. The habitat allows repairs to be implemented in-situ below sea level, as opposed to the conventional method of recovering the subsea cable prior to repair.
The unique diving scope was performed as part of a Moyle Interconnector project to carry out the repair on the Moyle Interconnector cable, a 500MW HVDC electrical interconnector, in the Irish Sea.
The interconnector cable links the electricity grids of Northern Ireland and Great Britain through submarine cables running between converter stations at Ballycronan More in Islandmagee, County Antrim and Auchencrosh in Ayrshire.