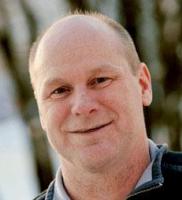 DNV GL has issued the report 'Subsea – Technology Developments, Incidents and Future Trends' on behalf of the Norwegian Petroleum Safety Authority. "The ongoing increase in technology enhancement and the number of worldwide subsea field developments will demand greater focus on a number of issues. The report aims to raise awareness and share knowledge within safety, industry cooperation, degradation mechanisms, failure modes, monitoring, integrity management and incident-related information," says Bjørn Søgård, DNV GL's segment director for subsea technology.
The oil and gas industry's drive to develop more cost-efficient ways to produce, process and transport oil and gas offshore has in the past few years led to tremendous technology developments on subsea technology.
"Experience from both the North Sea and globally shows that the use of subsea facilities, like all other offshore oil and gas activities, may have the potential to cause major accidents. This, along with the great number of new entrants and the increasing complexity of subsea installation solutions on the Norwegian Continental Shelf, has prompted the Norwegian Petroleum Safety Authority to commission this study," says Trond Sundby, principal engineer at the Norwegian Petroleum Safety Authority.