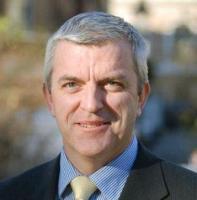 Suretank has officially launched Suretank Latin America, based in a state of the art facility in the Southern Brazilian, Rio Grande do Sul State, at city of Caxias do Sul.
The new business will house design, engineering, quality, manufacturing and sales & marketing expertise drawing on the extensive experience of Suretank Group in the design and manufacture of DNV certified offshore tanks and CCUs.
Suretank Latin America's vision is to be the leading provider of engineered solutions to clients in the offshore oil and gas industry in Brazil and in Latin America.
Commenting on the announcement, John Fitzgerald, Suretank CEO said; "The offshore market in Brazil continues to grow and expand with strong offshore activity predicted for the coming years. This new development positions us to gear up for the market's projected increase in demand for DNV accredited equipment. The Suretank philosophy is to deliver best in class customer solutions with a focus on safety from locally situated facilities. This venture allows us to provide exactly that to our customers in Brazil and Latin America."