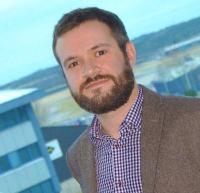 Survivex has made a key managerial appointment. Following an internal promotion, Chris Bews takes up the position of Business Development Manager. Tasked with day-to-day responsibility for leading the sales team and meeting pre-defined revenue targets, he takes the role at a crucial time in the company's development.
Chris has extensive experience in energy training having been with Survivex as a member of the business development team since its inception in 2011. Chris has played a fundamental role in identifying business opportunities, growing the customer base and securing sales. Prior to this he held an account management position for an electrical and engineering consumables supply company.
"Chris was the ideal person to take up this challenge", said Survivex CEO Andrew Green, "he knows the business inside out, is a well-respected member of the team and has developed good relationships with many of our major clients".